Small business accounting can be a pain and take a toll on your work schedule and free time. There is a lot to take care of on a monthly basis – not to mention quarterly. Accounting is a full time job for some people. Juggling a business's budget while tracking spending, overhead costs, payroll and accounts receivable is nearly a 24/7 responsibility. As a small business owner its simple mathematics – you just don't have that kind of time to dedicate to accounting procedures. You have a business to run.
Most small business owners expect to do it all themselves. IF they juggle all the balls then they don't have to incur paying wages and can perhaps keep their overhead costs minimized – but that's not realistic. The good news is that you can get help without having to hire a staff. The big problem is the financial reporting is critical and must be done correctly. In the end there is no point minimizing your overhead if you mess up on your tax remittances and end up owing a fortune at the end of the fiscal year. Missed filing can cause penalties and a mistaken filing can be a complete disaster. Unless you are a certified accountant AND a small business owner, you should leave your small business accounting to someone who knows what they are doing.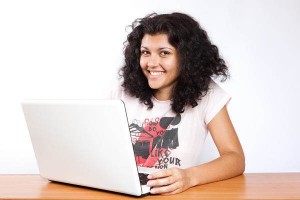 Outsourcing your small business accounting is the quickest and easiest way to ensure things get done right and on time. Typically when you outsource, your financial data (receipts, bank statements etc.) get sent to a third party that usually consists of a team of professionals. This team can handle everything you need, from basic bookkeeping to yearly taxes, payroll and financial statements. It really is an invaluable service. The best part of it all is that once this work is off your plate, you can put your undivided attention back on the business. It's easy to get side tracked by all the duties that come with running a business but you should not overlook delegating duties to part-time or even contract staff.
Interns are another great option for small business owners. You can get the help you need in exchange for mentoring a student in a related area of study and in return they get credit toward their degree. It's win-win. While a small business accounting intern may not be the best idea – one focusing on administration, human resources or general business could be extremely useful. An accounting intern needs to see and work under a professional accountant and are likely not experienced enough to handle the responsibility of your businesses entire accounting needs.
If small business accounting is a responsibility that you don't feel you can handle, think about outsourcing it. It will be an easy way to clear more time in schedule to focus on your business and it won't cost you a fortune. One day, when your business grows into everything you imagined, perhaps then you will be able to hire a full staff and have an in-house accountant. Until then, however, do what is needed to be successful.